Recently, we wrote an article on how Greg in Southern California caught a theft in his neighborhood on Dropcam. Using his Dropcam DVR, he saved the video to his computer and shared it with his local police. They in turn used it to search for the burglar. As it turns out, Greg caught another incident on his Dropcam involving someone running over his neighbor's mailbox with a car!
Greg reached out to us soon after and told us the story.
"My neighbor told me that someone had crashed his car into his ornate mailbox, leaving it in pieces and took off. He never saw the vehicle. I checked my Dropcam and provided him with a video of the hit and run."
Though you can't see the mailbox itself get run over, it's easy to see the car hop the curb and drive away. And what happened immediately thereafter is nothing short of poetic justice.
"My neighbor watched the video and was able to locate the suspect vehicle around the corner parked in a driveway. The vehicle had damage to the right fender, paint transfer from the mailbox and a flat tire. After that neighbor saw the footage of the hit and run, he paid my neighbor to replace the mailbox."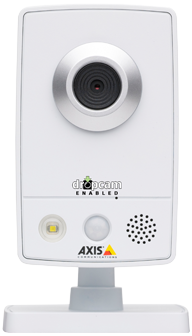 The irresponsible driver admitted fault after seeing himself caught on Dropcam. Twice now, Dropcam has proven itself for Greg, his neighbors, and the Rancho Cucamonga community. Perhaps it's time to bring some Dropcams to the next neighborhood watch meeting? See more videos like this one on our YouTube Channel.
Would you use Dropcam for your neighborhood watch? Let us know in the comments.